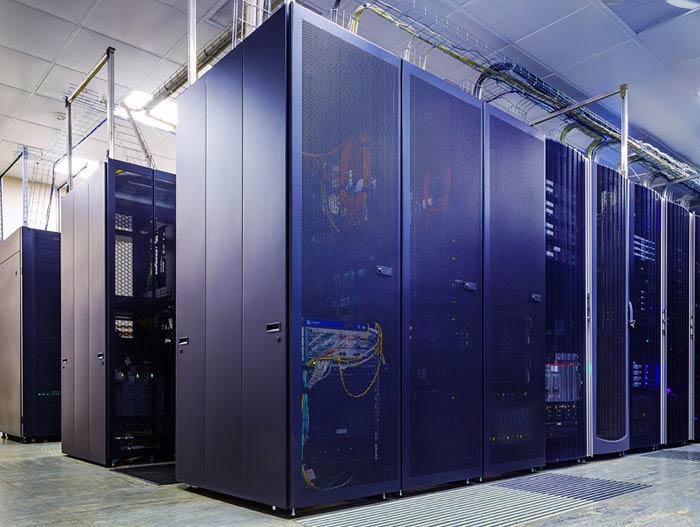 Secure, Flexible & Powerful
99.99% Network Uptime Guarantee
Dedicated Servers provide all the performance you need in a secure and isolated environment whilst being hosted in one of our secure datacenters. We offer multiple locations across the North & South Island of New Zealand. Custom built servers with a choice of OS, RAM and Hard Drive space to suit your requirements.
Enquire

Brand-name Hardware
We use only high quality brand-name server hardware from established industry leaders.

Uptime Guarantee
Network & server uptime is guaranteed with comprehensive Service Level Agreements.

Customer Support
Email or call us toll-free for friendly and knowledgeable assistance you can depend upon.
Frequently Asked Questions
Find answers to commonly asked questions about our service.
A dedicated server is an entire server that is used exclusively by you and not shared with anyone else. A dedicated server offers greater flexibility and security over traditional shared hosting or VPS solutions because of isolation.
A dedicated server provides an isolated environment to host your applications. The server is not shared with anyone else and only you have access to the server. This adds a level of security and reliability that can't be matched by any shared hosting or VPS offering. Dedicated servers are an economical option if you require large amounts of disk space or greater performance for your applications. The server hardware and internet connectivity is fully managed by Voyager leaving you to focus on running your business.
Although it is possible to install the OS yourself using the optional or included IP KVM and virtual media, all dedicated servers include a managed OS installation where we will install the Operating System of your choice at time of setup. We can install and provide licenses for Microsoft Windows Server products on a monthly basis under the Service Providers License Agreement (SPLA) and offer OS installs for most Unix distributions.
Because you have full Administrator access to the server you can install any application you wish. We do prohibit hosting the following content however:
IRC software
Pirated software
Hacking sites, programs or archives
Warez sites
Distribution of music files or any other material for which the user does not own the copyright.
Any other material deemed illegal by New Zealand law.
Yes. Because dedicated servers are unmanaged, you will need to ensure that all OS security updates are applied including any updates released by vendors of other software applications you have chosen to install.
Yes, you will need to perform your own backups as Voyager does not backup the data on dedicated servers. A certain amount of free onsite network storage space is provided with all dedicated server plans. We recommend you use this space in conjunction with backup software to backup the data on the dedicated server.
No. Voyager will provide raw, unfiltered bandwidth to your dedicated server. However, to ensure the dedicated server is not compromised, Voyager will hand over your new server with a firewall installed. The default policy of this firewall permits management access only. Once you have logged into the server you are free to update, change or completely disable the firewall.
Yes. Larger or additional hard drives may be added when required. Memory configuration can also be changed to offer more physical memory. Please contact us for pricing and to arrange a suitable time to perform an upgrade.
No, it is not possible to provide your own hardware as server hardware must be provided by Voyager. We hold standby spares of all brand name components used to build the servers so that we can quickly resolve any hardware faults if they arise. Brand name components must also be used to validate warranty agreements.
After ordering a dedicated server an invoice for the setup fee will be issued. Once this has been paid, your server will be provisioned within 24 hours. An Account Manager will contact you to set up any additional services you have selected such as server monitoring and to review all of the initial service information that we provide you with. In some instances the provisioning time may exceeded 24 hours depending on the complexity of your deployment.
Yes. Full power management is provided when utilising the optional server management card. For enterprise servers this card is included as standard. The independently powered management cards provide full power management functions over IP.
Dedicated servers are billed on a month-to-month basis and there is no fixed term contract. Dedicated servers can be cancelled with 30 days notice.