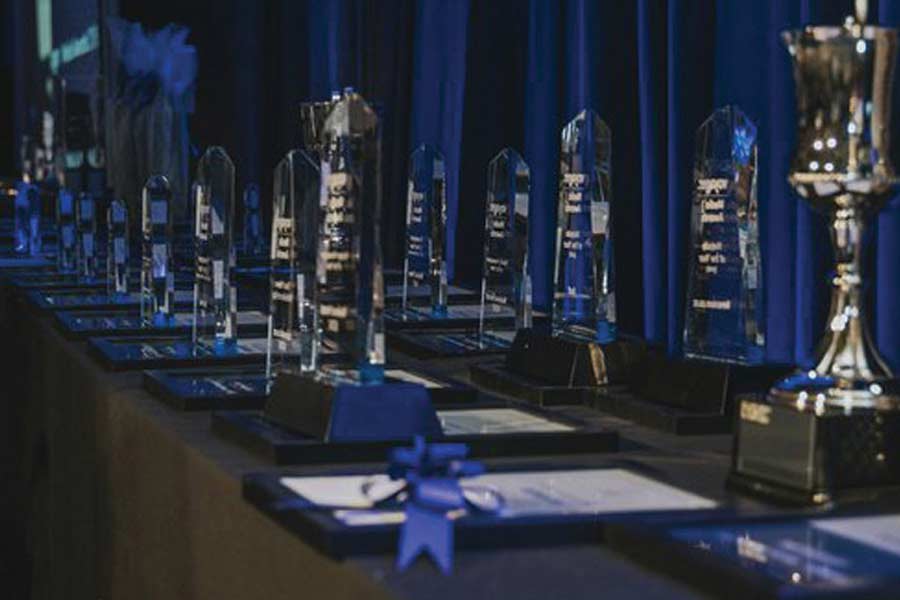 Voyager Media Awards
Since 2018, Voyager has been the premier sponsor of the New Zealand Media Awards. The Voyager Media Awards celebrate and recognise excellence in New Zealand journalism and are managed and promoted by the News Publishers' Association.
Held annually, the Voyager Media Awards encourage, showcase and acknowledge the best of New Zealand's news media across all platforms. They recognise the work of journalists, reporters, feature writers, columnists, cartoonists, reviewers, photographers and video journalists, culminating in a celebration of the winners at a black-tie awards ceremony.
Voyager is proud to support an initiative that celebrates journalistic excellence in New Zealand. With the rate at which news is shared and consumed digitally, we – as a telecommunications provider – are a natural fit.
Do the right thing, always do your best, and help others; these are our core values, which we see as aligning closely with the ethos of the New Zealand media, which works hard to deliver credible, informative, and well-balanced news to the public.
By lauding the talent, transparency, honesty, and service delivered by New Zealand's best media, we are proud to play a part in recognising their dedication to public service with these awards, and see our sponsorship as helping to showcase and celebrate this talent in a fast-changing digital world.
Past Awards Videos
Check out these videos from past awards events.
Sponsored Award Winners 2022

Voyager Website of the Year
WINNER: nzherald.co.nz
JUDGES: Erica Lloyd, Marc Dodd and Shane Taurima
"Excellent journalism during the week of judging. Very good use of video. Easy to navigate and strong growth in the past year."

Voyager Reporter of the Year
WINNER: Pete McKenzie | North & South, New Zealand Geographicf
JUDGES: Eric Janssen & Olivia Carville
"Pete's portfolio was the standout among excellent entries – and the judges' unanimous winner. Each of his articles was crafted meticulously, and rich in depth, breadth and clarity. His detailed story-telling is a delight to read, and a very deserved winner of this category."

Voyager Newspaper of the Year
WINNER: NZ Herald | NZME
JUDGES: Paul Thompson, Pamela Stirling & Chris Reed
"In the face of profound challenges to newspapers globally, the New Zealand Herald provides a confident model of boldly-displayed, high-quality journalism. By highlighting the human face of important issues, this newspaper creates a real connection with the readers and country it serves."