Humanitix is making event ticketing better in NZ and around the world!

The event ticketing industry for most people is not something we often give a second thought. We jump online to book tickets to a concert, seminar or other event, and usually it is the ticket availability or pricing that we're most concerned with.
So when I learned of Humanitix I actually did a bit of a double take… this seemed to be some sort of fusion of a slick modern event ticketing system and an underlying mission of "making the world a better place".
But was this just a marketing gimmick, or was there real substance to their mission?
Investigating further I quickly came to the conclusion that this organisation had indeed been built from the ground up to aggressively innovate on the largely stagnant event ticketing model, and bring about a substantial amount of positive change in the world as a direct result - which in fact was one of its primary measures of success.
I also learned that despite originating across the ditch in Australia, there was quickly a strong New Zealand connection as the organisation really took shape - and today I'm interviewing fellow kiwi Georgia Robertson, Humanitix NZ CEO, and all-around young achiever!
So, without further ado, let's dive into the interview!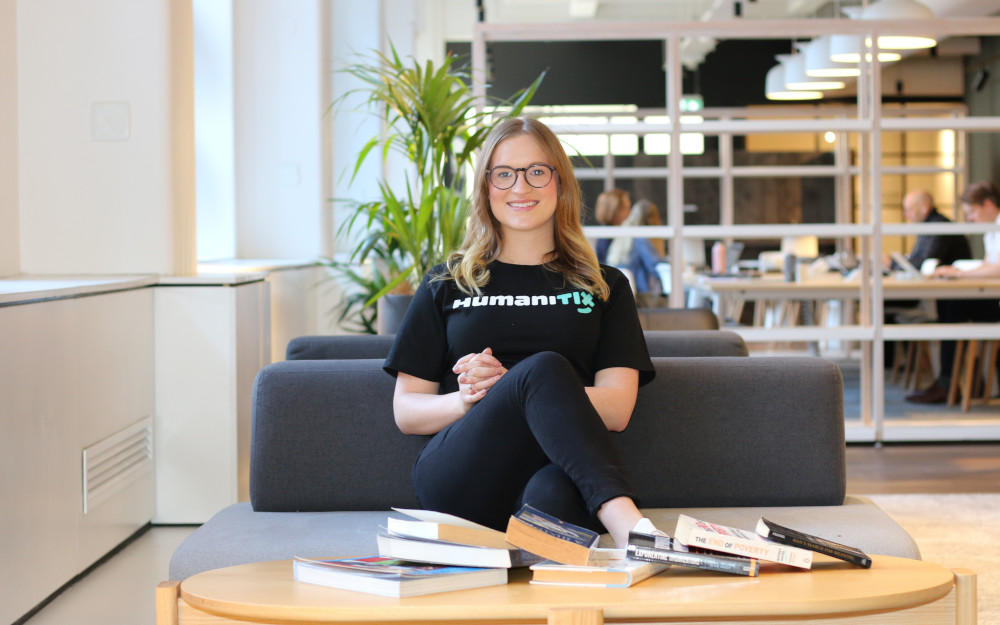 What is Humanitix?
Humanitix is a tech-social enterprise bringing people together to inspire and invest in humanity, disrupting the events ticketing industry with humane tech.
We are an events ticketing platform and we reinvest our profits from booking fees into education projects like addressing the digital divide for disadvantaged learners and literacy programs for young girls.
How did you come to be CEO of Humanitix NZ, and what sort of shift has that been for you from corporate law?
A project I co-owned at our firm was developing the social enterprise practise area. We needed to build community so hosted a series of events bringing these ideas together. The thinking was how do we procure impact into our events. A quick Google search resulted in me finding Humanitix. We actually brought Humanitix onto our program, I volunteered to set the strategy for our go to market in NZ then took the leap of faith to build and lead Humanitix NZ.
The decision was a no brainer for me, I knew I could have a much greater impact with Humanitix but it felt a lot like heartbreak leaving law behind especially giving up a lot of my responsibilities on projects I cared so much about. It was a crucial lesson learning to have faith in my instincts. I didn't leave law because I felt life there was bad but I had always harboured an interest in technology and realised I'm here to chase something bigger.
Can you share any metrics around the growth of the platform, and the scale of the education impact so far?
We knew we set ambitious targets from the get go and we've been blown away by the uptake. Year over year we have grown our social impact by 300%, we've tripled our headcount and expanded into office space at Xero's Rewired. We've distributed over $850,000 of impact to education projects across Australasia and ticketed over 5,000 live events in New Zealand.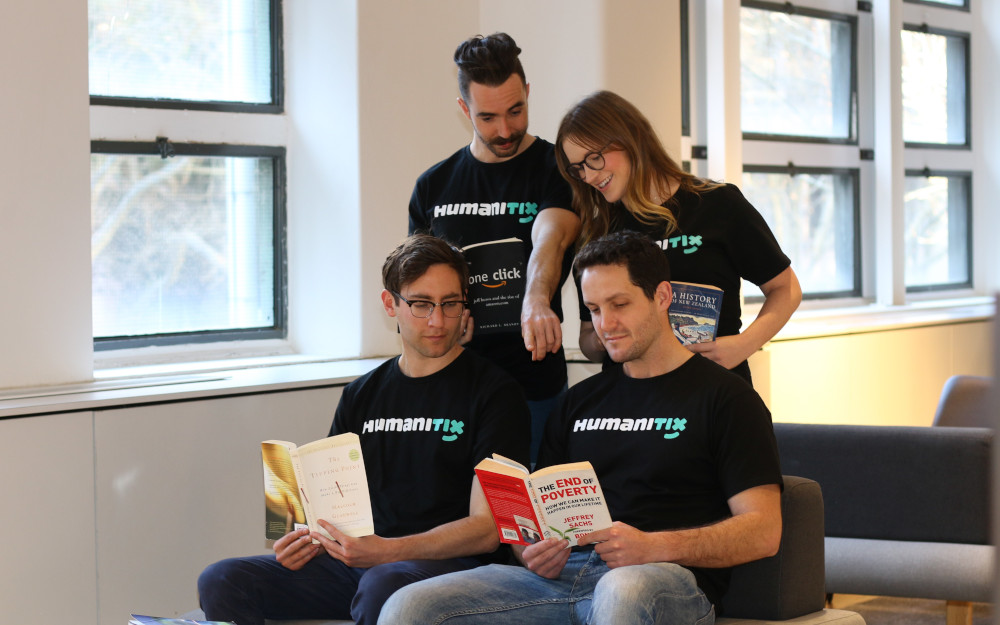 How big is Humanitix going with its goals? What level of impact can your organisation realistically get to over the next few years do you think?
We have huge goals then hold ourselves to surpass them. Our vision is so much bigger than disrupting events ticketing. We're here to challenge the limits of charity and push the boundaries of business by harnessing the power of technology that is humanely motivated. There's no roadmap when you're doing what's never been done, but everyone has the power to solve big problems in new ways. To put some numbers on it, we are hoping to be pumping $30million per annum into our education projects on a 5 year view.
I love how this demonstrates that a "big business" vertical such as event ticketing can be disrupted in a very positive way – offering a great end-customer experience, providing event organisers a modern and socially-conscious service, while doing lasting good in the world. How do you think about this?
We believe businesses that align profit with purpose are capable of solving some of the world's biggest problems. Worldwide there's this huge movement towards humane technology and we see that as an engine to reinvest in humanity sustainably and with greater scale and impact beyond traditional corporate responsibility.
I imagine that the world of event ticketing is extremely competitive, and as you start taking a bigger share of global ticketing you might come up against some aggressive challenges from the biggest providers? How do you think about that, or are you solely focused on your mission?
The events ticketing industry is a mature market and highly competitive but hasn't inspired a lot of goodwill from consumers. What's interesting is in very competitive industries as you achieve scale and efficiency, business operating cost comes down which translates to savings for the customer, this hasn't happened in events ticketing which means platforms are making super profits but offering no social value.
We are disrupting that with beautiful software that is actually solving pain points organisers face and is humanely motivated. We're already seeing huge demand around the world from the event organisers we talk to. We also have incredible customer service, because our staff truly care! They appreciate that the more events on our platform means more children getting an education, and that care factor means our account managers go the extra mile to support event organisers, which in itself is a competitive advantage.
I understand Humanitix has secured funding from a number of high-profile foundations, including Google.org, Atlassian and others. Can you share with us how that came about, and what that support means for your organisation?
What we are creating with Humanitix is a self-sustaining charity that can achieve global scale while reinvesting industry super profits into humanity. Because we have no equity, we have no shareholder interests to contend with, everything we do is about growing our social impact and we're pioneering new thinking in taking a strategic approach to philanthropy. Our model has enormous leverage, and so funders like the Atlassian Foundation and Google.org appreciate the multiplier we create on their funding.
How have you grown your platforms usage so quickly? Obviously a great product and the events drawing attendees to your platform is a great start, but is there anything beyond that which you think has helped supercharge awareness and usage?
Essential to our growth is that we love picking up the phones and speaking with our customers which is rare in our industry. Because every event is an opportunity to drive social impact, we're obsessively helpful with our customers and that makes a huge difference.
The thing about Humanitix is a lot of people's first experience is actually buying a ticket to an event, they go through the buying process and have this beautiful experience of how easy it is and not only that but we're saving them cost, it doesn't come with the exorbitant price tag and then they discover this social impact.
Congratulations on being a finalist for the Hi-Tech Young Achiever 2021 award! To what do you attribute your drive to innovate and achieve from such a young age?
Thank you so much that really means a lot. So much of getting good at anything is being curious about figuring out how to do something and then the pure labour of offering up the hours to make it happen. I come from a family of farmers, lawyers and teachers so the attitude of rolling up your sleeves, giving things a go and measuring success not just by what you achieve for yourself but what you contribute to in the world has been instilled through my family dynamic forever.
If people would like to learn more about Humanitix, where should they start?
Our website www.humanitix.com has everything you need at your fingertips to learn about us including our contact details, we love to hear from people interested in working with us so you actually can call, email and chat to us in live time!
Thanks to Georgia for the interview!
This has been a really interesting look into how disruptive innovation can result in a great customer experience, a rapidly growing organisation, and positive social change - all at the same time.
Georgia has also provided the following FAQ to offer further context:
Humanitix is the tech social-enterprise bringing people together to inspire and invest in humanity, disrupting the events ticketing industry with humane tech. Event organisers use the platform to sell tickets, manage and host events. Instead of the booking fees lining shareholder pockets, booking fees through Humanitix fund literacy programs for young girls and Māori, Pasifika and disadvantaged learners to get equal access to digital education.

What is a tech-social enterprise?

Humanitix is run like a Silicon Valley tech company, with a focus on building a powerful event-management tool. It's a high-growth tech company, where profits are reinvested for humanity, instead of shareholders.

How did it get started?

Humanitix was created by Joshua Ross and Adam McCurdie, who left lucrative jobs in finance to make Humanitix happen. Funding has come from many foundations, including NEXT, Google and Atlassian's, as well as a range of philanthropists.

Who can use Humanitix?

Anyone running events - whether an independent community event or an international conference. Event organisers have included New Zealander of the Year Awards, Strawberry Fields Music Festival, and the Sustainable Business Network.
Interested in more innovation?
Well you're in luck, we have a whole series of interviews with kiwis who are doing a fascinating range of things with their companies - all part of our Kiwi Innovation Spotlight Series! So stay tuned for more…