Virtual Reality in NZ

Since first trying out a VR (Virtual Reality) headset in 2013 when I backed the first Oculus kickstarter project, I've been interested in virtual reality and what it enables.
Since that time we've seen several virtual reality headset manufacturers emerge, and all sorts of creative games and applications created to take advantage of VR.
But what about kiwi companies innovating in the VR and AR (Augmented Reality) space?
Well, today I'm talking with Aliesha Staples, the founder of StaplesVR, a company that is working with businesses and organisations throughout New Zealand (and indeed the wider world) on all manner of VR and AR projects.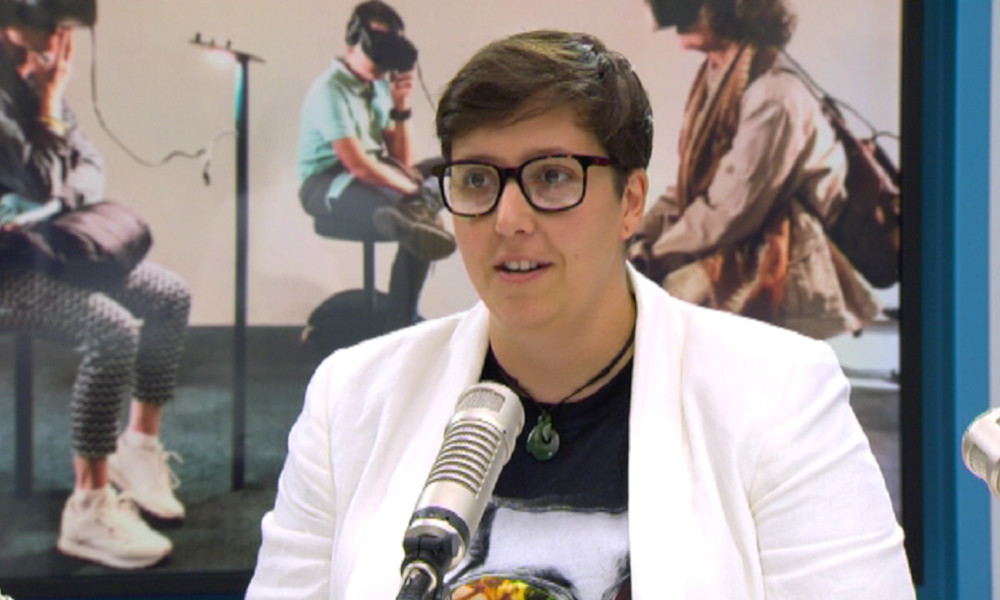 What is StaplesVR, and what is it that you do?
StaplesVR is a mix between a Film, Game and Tech company, we define ourselves as an emerging technology company who create tools using AR/VR/MR 360 video and software applications to solve business problems.
This can look like health and safety training, sales training, marketing, expo stand designs and social campaigns.
How did StaplesVR come to be?
We started as a film equipment company in 2014 which was known for weird and wacky technology which could be used to help filmmakers tell stories such as Drones, Gimbals, Cable Cams, 360 cameras and slowly we developed our services to include post-production, web development, game development and creative.
The promise of widespread adoption of VR has been something that has been "just around the corner" for decades, but which has finally got decent traction over the last 5 years or so. How do you think about this?
The hardware is now more affordable and accessible than ever before and the technology which was being named as a game-changer for entertainment but actually has pivoted and found a place for itself in a much wider variety of industries.
Anywhere that you have limited access to equipment, hazardous equipment or high-risk work environments, VR can be used to increase knowledge retention, access to gear and lower the risk of injury or death.
You've talked about pivoting towards VR applications for businesses, as opposed to consumers. What prompted this, and how transformative was that pivot for your company?
We started as an company based in the entertainment industry and in some ways we still are but where we have seen rapid and sustained growth is in developing content for businesses to help them deliver faster, more effective software solutions.

StaplesVR has worked with Starship Childrens Hospital, Hollywood film studios, creative artists, all sorts of industries, and even the defense force. What are some stand-out moments for you?
My favourite projects are those that have a tangible real-world outcome to the end-user, our military project trains users to maintain an air-to-sea missile decoy system - something I hope our defence force personal never need to deploy in the real world - but knowing we built something to help them with readiness for this situation and that if they did need it, our training could have saved the lives of those on the ship.
Or our medical training which helps doctors diagnose patients faster meaning they can extend the life of their patients and their way of life, those projects are the ones that get me out of bed and ready to go every day.
Knowing we can save lives, stop injury and change behaviour with our technology is an amazing feeling.
How does ultra-fast broadband enable your business and continued innovation? I imagine ease of communication with team and clients around the world, and constant transfer of large files would be two everyday use cases?
We have a team in Wellington, Melbourne, Syndey and the UK and our clients are from all over the world.
Connectivity is huge for us. New Zealand is on the bottom of the world but with high-speed connections, we feel like we are right next door.
The world has changed and connecting via video rather than in person is now the norm which has bridged the gap between us being located in New Zealand and our competitors which are in the same country as our customers. Location is no longer a barrier.
The file sizes we deal with are not your everyday files so without reliable and scalable connections we would be dead in the water.
I've dabbled in VR / game development as a hobby for several years, and know all too well the challenges of balancing snappy responsiveness with captivating immersive design. How do you and your team think about this?
We use human centered design thinking to get into the shoes of our end users.
Are they tech savy? What age? Where they will use the tech and what outcomes they need are all considered when building the mechanics and interactions within each software product.
We get into the minds of our users and we test our theories with them take that feedback and iterate our ideas to a place where a product is useable all the time every time by even the least techy users.
VR is quite familiar technology these days, especially to gamers, and high-resolution, low-latency headsets keep improving each year. What tech or trends in VR are you most excited about?
Im really enjoying the newer headsets which have the under $1000 price point, dont need a big computer to run.
Removing the safety hazards of cords and bringing the cost of the hardware down opens up the tech to more and more users. 5G is going to be a game-changer where we can process on the cloud and stream the content to users, anywhere any time!
AR I think is less understood in NZ at this stage – beyond perhaps things like PokemonGo and Snapchat filters, giving people a glimpse into how digital can be overlaid against the real-world. What AR moments really clicked for you?
Augmented Reality had a much easier road to market than VR as it didn't require end-users to invest in new hardware to access. It is a technology delivered to smart devices which most people already have.
AR has very different use cases to VR and we spend a lot of our time upskilling our clients in the different tech to know which one is the right fit for their problems.
My favourite AR application at the moment is the Antartica Heritage Trust AR application being used in kiwi schools to showcase the wonder of being an Antarctic explorer to the kids.
I also really like the one we built for Novartis to show MRI scans as AR in full 3D to help doctors and patients visualise MRI scans and show the progression of MS.
Before the first iPhone, no one knew how transformative they would be for the world, spawning entire new industries, and changing access to information and entertainment forever. Do you think AR/VR will evolve to be similarly disruptive in the future – or is it already?
100% it is already doing it. There isn't one industry we haven't found a key problem that can't be solved with AR/VR or MR from construction, medical, military, education, entertainment etc - the technology is going to change the way we are taught.
What has been your businesses biggest challenge, and how have you tackled it?
Keeping up with the hardware when we were a startup was really challenging.
New hardware and workflows are being developed daily, so for a company who needs to stay at the forefront of this the expense was huge.
We have been able to move equipment into our rental department which gives other companies access to it and it means if we are not using it, it is able to be used to create rental revenue.
I imagine in the fast-moving world of VR/AR that your team are always trying new things – can you share a trend or type of innovation with us that you're seeing emerge?
We are head first into Virtual Production which is revolutionizing how movies are made. Being able to use gaming visual technology to pre-vis all the special effects and backdrops on set is really incredible.
Thanks for your time today Aliesha, for those wanting to learn more about StaplesVR, where should they start?
Head over to our website www.staplesvr.com and follow us on social media, we are always posting about the cool things we are doing and its the easiest way to stay in touch.
Flick us an email on [email protected] if you have an idea you want to chat about or a unique business problem we can solve together.
Stay tuned for more innovation!
If you enjoyed this interview, and you're interested to read more about kiwis doing innovative things, stay tuned as we have more Innovation Spotlight interviews on the way.