How to make money online in NZ
The internet has enabled a multitude of ways to earn a good living - and most of these can be done from any country, as long as you have a computer or smartphone, and a fast reliable internet connection.
Despite this, the concept of "making money online" is often associated with get rich quick schemes or other shady practices, and while these sorts of things definitely do exist online, just as they do offline, today I'm going to go over a whole range of totally legitimate ways that a bunch of kiwis are making money with the help of the internet.
Let's get started - in no particular order, here are a list of online ventures that many kiwis are absolutely succeeding in:
1. Ecommerce store
Probably many peoples first thought when they're wanting to start an online business, and for good reason.
We all buy products and services online these days, and the amount spent online is increasing every year.
Setting up an online store can actually be a pretty straight forward process, using a service such as Shopify which for a monthly fee gives you the basis of a professional ecommerce store that can sell your products to New Zealanders, or people around the world if you wish.
I've actually tried my hand at setting one of these up, and was able to get it up and running, customised with my design and logo within only a few days - and the basics can literally be online within hours.
However, setting up an ecommerce store to be able to sell your products online is just the first challenge - next you need to get visitors to your site. This can be done a number of ways, including writing lots of pages of content to rank in Google and get search visitors finding you, posting regularly on social media to get the word out, buying paid ads and more.
It is likely to take some time to build up a solid income from an ecommerce store, but if you have some great products and can build that web traffic to your store, there is some serious earning potential here.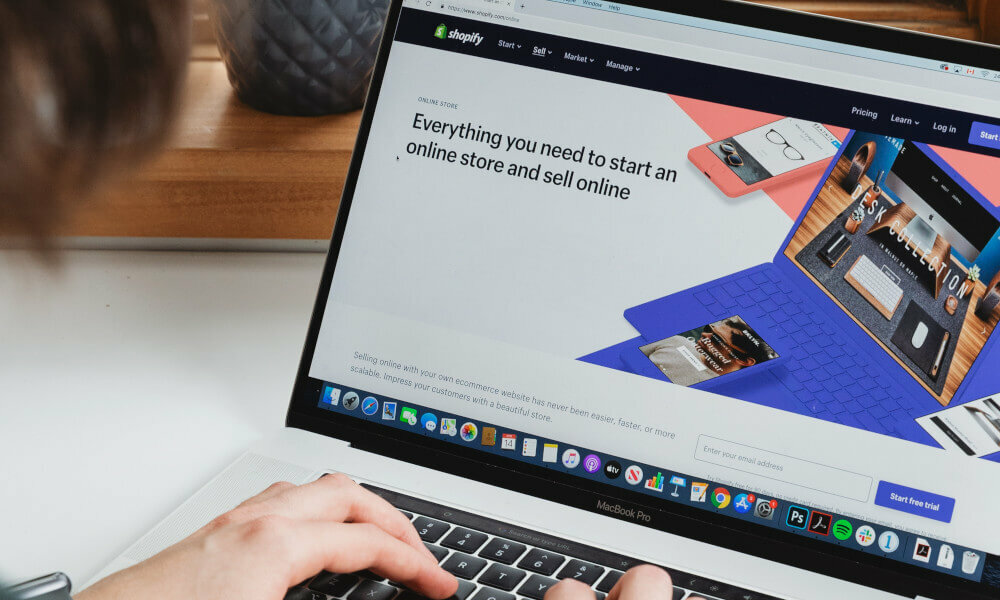 2. Reselling goods or services from other companies
This can actually take many forms, but there are always opportunities to be found reselling goods and services from other companies - and often this can be done online if you have means to put these items in front of your existing customers, or potential customers via your social media accounts and networks, your own website, or similar.
In fact, Voyager actually offers wholesaler and dealer partnerships to NZ companies wanting to offer broadband, phone and related services to their customers, which you're welcome to check out if interested.
3. Retail arbitrage
This is very popular overseas in larger consumer markets such as the US, where huge retail chain stores like Walmart and Target are plentiful sources for discounted items, but there are some kiwis making it work here in NZ too.
Essentially this involves buying quantities of goods on discount at one store (either at a brick and mortar store, or via online shopping), and then reselling these on another platform - for example via TradeMe, Ebay or other auction / classifieds site. This can extend to even buying very large quantities of items at a great price, and shipping them to Amazon FBA (Fullfilled By Amazon) for them to warehouse, sell on Amazon, and ship to buyers on your behalf (they even take care of the customer service)!
Obviously as this is a margins game, you'll have to keep a very close eye on your costs, and make sure that you will indeed have a sufficient quantity of buyers on your chosen platform at your target price - otherwise you could find yourself stuck with boxes of goods that you're struggling to on-sell.
This method of earning money online sometimes catches a bit of flak - with people taking exception to others buying up discounted items to sell at a higher price on another marketplace.
Personally I believe as long as it's not taking advantage of others, such as fear during a crisis (like hoarding of hand sanitiser or masks, which is just awful), then it is usually capitalism working out the supply and demand opportunities where they emerge.
But like any other form of business, people have to follow their own morals and ethics - and ultimately not be shortsighted, and build a meaningful long term business, which is better for everyone in my opinion.
4. Content publishing
Now we're stepping away from some of the more commonly thought of online money making ventures, but make no mistake - content publishing can be extremely lucrative. It just usually takes a long time (or lots of cash for outsourcing) to get up and running.
So what exactly is content publishing anyway?
Basically we're talking about building up a website with hundreds of pages of content. These could be articles explaining every facet of a subject you're familiar with (or ideally, passionate about!), or tutorials explaining how to do different things relating to that topic.
It's very affordable to get up and running in this business - you can use free blogging software such as WordPress, and you'll just need to register a domain name, and get some good webhosting, and you'll be up and running in no time.
It's important to keep in mind that what we're talking about here is not just writing your personal blog describing what you had for breakfast that day - you're building a website focused around a topic, or "niche". You'll look for topics and search terms that people are searching for each month in Google for instance, and write up quality articles addressing that topic really well - what you're going for is something that is genuinely helpful to the visitor, preferably better than any other article does currently.
In turn, Google will notice that searchers are staying on your site when they click through, and over time your site will hopefully start to rank more highly for more of your articles - resulting in more visitors, and so on.
This process can take some time, especially for a new domain name, as at the start your website doesn't have any "trustworthiness" when brand new.
Some talented writers who are passionate about their niche topic can just crank out great content for their website, while others will turn to outsourcing to other writers - either can work if done right.
Ultimately, as long as you have a large quantity of great content, given enough time you should be able to attract a substantial number of website visitors each month - from search engines, social media, and hopefully previous visitors returning for more information or entertainment.
So what does this mean?
Lots of website visitors means you now have the opportunity to put relevant products or services in front of them, in the hope that they purchase - and you can also join up to an ad network such as Ezoic, Mediavine, or AdThrive, as advertisers around NZ and the rest of the world are always looking for quality engaged audiences to get in front of.
Either of those techniques (or a combination) can work really well.
It's not guaranteed to make a lot of money this way, and it is almost certainly going to take at least a year or two of hard work to get started, but if you get something working well, there is basically no income ceiling (as with many of these online money making methods). If you earn X dollars for your first thousand visitors per month, how much will you make per month with 10,000? Or 100,000? You get my point.
Some successful content publishers earn many tens of thousands of dollars each month due to the volume of web traffic (visitors) their websites receive - usually these are individuals who have outsourced many thousands of articles over many years, in addition to the hundreds they've written themselves.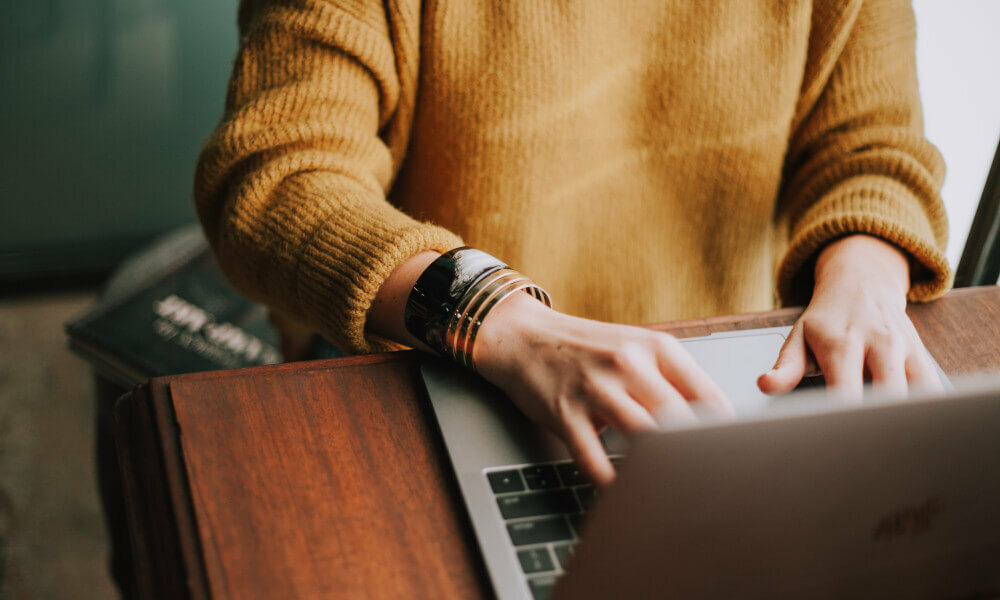 5. Writing
So how about if you're a talented writer, but you don't have the time or inclination to set about building your own entire website or other online business?
Well, there are plenty of opportunities for you here as well.
As mentioned above, there are many content publishers around the world who are looking for skilled writers, and once you establish some examples of your written work, you can likely find more work than you could ever complete.
Some publishers or other online businesses will take on full-time or part-time writers remotely, and with their own direct contracts or other agreements in place. Others will use content agencies such as WriterAccess for example, where publishers go to find writers able to write about their requested topics, from a huge pool of writers around the world able to write about all sorts of different subjects.
Payment varies across the different platforms, and depending on whether you as a writer are going through an agency - but it's quite common for writers to be paid per word written. For example a publisher might post a job on their chosen writer agency portal for 10 articles of 1500 words each, on a range of specified topics.
They'll usually give guidance on what they require the written content to be - for example, formal and well researched with citations, or step by step tutorial with a personable style.
Generally the more research or subject knowledge (or education) required to write the content, the more the writer will be paid per word.
Most of these larger writer agencies are based in the US, and as a general rule of thumb, the cost to the publisher per word can be anywhere from USD$0.02 to $0.10. If there is an agency involved, they'll obviously take a cut of this, so the writer will receive less per word - however they can provide an endless amount of work to writers, which is one of the main benefits.
This sort of arrangement is very popular with writers in NZ and around the world who want to be able to take on a varying amount of writing work each month, without being locked into a full-time position.
6. The "Gig" economy
Similar to the previous opportunities for writers, if you have a skill in a particular area that others around the world would find useful, it's more than likely you can earn some money on a "gig" basis. You could earn some pocket money, through to a very healthy living using this method.
So what does this mean, and how would you make it work I hear you say? Well I'm glad you asked!
A great example of a platform that enables this sort of work to be done is Fiverr.
Let's say you're skilled in graphic design, and maybe making eye catching logo designs is your passion.
You can create your profile on Fiverr, upload some awesome examples of your work, set a price for a basic logo design with say 2 revisions possible - and maybe add on a more expensive upsell which includes up to 5 revisions, plus gives the client the Photoshop source file in addition to the logo image file on completion of the job.
You'll start to attract clients looking for your skillset, who will hire you to create just that one image for them, for your set advertised price.
If they really like what they've received, they may come back to you for their next graphic - and hopefully they'll leave you a 5 star review, and mention you to their friends.
Over time it's quite possible to earn a decent income in this gig economy - though it's usually going to be a bit of a grind at the start, getting established with no reviews or testimonials - and it is worth noting that it is still swapping your time for money essentially, as most paid work does.
Also just to be clear, there are many of these sites like Fiverr out there, and on almost all of them they cater to pretty much every skill under the sun - it's definitely not just for graphic artists. I've hired designers, voice over recording artists and all sorts myself - and it doesn't matter where they are around the world as the communication is via online chat on the platform typically, and delivery of work happens via file download most of the time (though physical delivery of work is sometimes accommodated if required, it's just far less common to need that).
7. Voice Overs
Have a great radio voice? Businesses are out there willing to pay you to read their script in your smooth dulcet tones!
It might be for their ad campaign, or a phone menu recording for their customers, or anything else that requires a nice professional voice recording of their chosen phrases.
You'll need a reasonable level of audio recording equipment and experience to establish this as your online business. At minimum you'll require a quality microphone or two, a pop-shield, some acoustic foam for sound dampening - and preferably somewhere very quiet that doesn't pick up background noise from your neighbourhood, as no business will want to pay for a professional recording that has honking horns and dogs barking in the background!
I've worked with several different voice over artists, all done remotely via email, with digital delivery of the MP3 files.
Usually people setting up their own online voice talent business will set up their own website to provide a professional catalogue of their voice recording services, with obviously several great example recordings to demonstrate their range of vocal skills or styles.
You might also want to set up profiles on gig platforms such as Fiverr, and get the word out on social media - all to help raise awareness, and get those client requests starting to roll in. Once you've made a good impression by quickly delivering excellent recordings to your clients, they'll likely return to you the next time they need a voice over.
8. Affiliate Marketing
If you're able to build any kind of digital audience, whether on your own website, social media, email newsletter, or other community/group of people online interested in a particular topic, one excellent method of monetisation to try are affiliate programs.
An affiliate program is basically a trackable means of referring a visitor via a special URL link to a specific website operated by a third party. The most well known example of this would be the Amazon affiliate program (though note that Amazon does not allow their links to be included in emails).
Once you've been acccepted into a companies affiliate program, you'll be able to place your custom affiliate links on your website and other places, and if your audience click through and make a purchase, you'll get a commission for referring that customer to them.
Affiliate commissions vary widely depending on the company and niche, but physical products will often have a commission of 1-8% of the value of the sale, while digital products or monthly subscription services will often have much higher commissions.
To select an affiliate program, you'll want to carefully pick a product or service that is closely aligned with your audiences interest, or ideally a problem that they're trying to solve.
Next you'll want to make sure you have actually bought or used the product, so you're confident that it is of good quality, and something you're comfortable recommending to your audience. The last thing you want to do is recommend some piece of garbage to your audience, or be constantly pushing all sorts of unrelated products on them - your audience will immediately recognise this, and will likely leave, never to return!
I think we've all seen those sorts of bad examples before from various influencers online, where they just keep pushing totally off-topic products or services in the hope someone will buy - it can really damage the trust they've built with their audience, as it comes across as a cynical money grab.
But conversely, when done right, affiliate marketing doesn't feel at all wrong in this way, and in fact if done in the right way your audience can seek out your affiliate links to thank you for helping them with their education or buying decision.
Think about an example where perhaps you're wanting to set up your own podcasting studio to get that started, and you find an excellent guide on YouTube which explains what you need to do first, and helps you avoid common pitfalls - and then happens to mention a shortlist of dependable podcasting studio items… a quality microphone for under $100, and a great piece of podcasting software (and perhaps a free alternative to that software).
Many aspiring podcasters will get a great deal of help from that guide, and many will happily click through and purchase the recommended equipment, taking the experts advice - and then go on to enjoy their new activity with the right gear.
One of the great things about affiliate marketing is that you're able to connect people with great products and services, and the company who you have referred the customer to will take care of all of the billing, shipping and customer support - you're simply referring a customer, and collecting a commission.
9. YouTuber / Streamer
One of the highest profile modern online "career options" is that of the hallowed YouTuber.
In fact, "YouTuber" has quickly become many a childs dream job, surpassing astronaut or sports star as an ultimate achievement to get to when they grow up.
And it's easy to see why - YouTube is now watched daily by a huge portion of the worlds population, and many YouTubers have skyrocketed to celebrity status with many millions of followers, billions of views, companies showering them in free products, and some eyewateringly high annual incomes.
Of course you might say well there are only so many JoeRogans or PewDiePies - not everyone is likely to reach that level, and you're quite right.
However there are many thousands more YouTubers who make a decent living following their passion, who you've probably never heard of.
Along the same lines, over recent years Streamers on platforms like Twitch have also dramatically increased their followings, as millions of people around the world change how they consume entertainment - often preferring to follow the ongoing day by day antics of a wide variety of their favourite YouTubers and streamers channels instead of watching a professionally produced and curated TV shows.
As with any of the methods we've covered today, building a successful YouTube or Twitch channel is no walk in the park. The vast majority of people who try, give up, after haphazardly publishing a few videos or streams, before realising how much work it is to publish entertaining content daily or weekly (but most importantly, consistantly)!
Nevertheless, if you have something to say to the world, you can be entertaining, and you can put out great videos consistantly, this is a viable option to build an audience - and start getting a lot of followers and views.
From there, in addition to YouTube ad revenue, YouTubers often monetise their efforts through affiliate programs, paid subscription tiers with additional perks for their superfans, selling merch such as branded clothing, and a multitude of other income streams.
If you can build a sizeable audience and hold their attention, opportunities to earn some income online will naturally appear.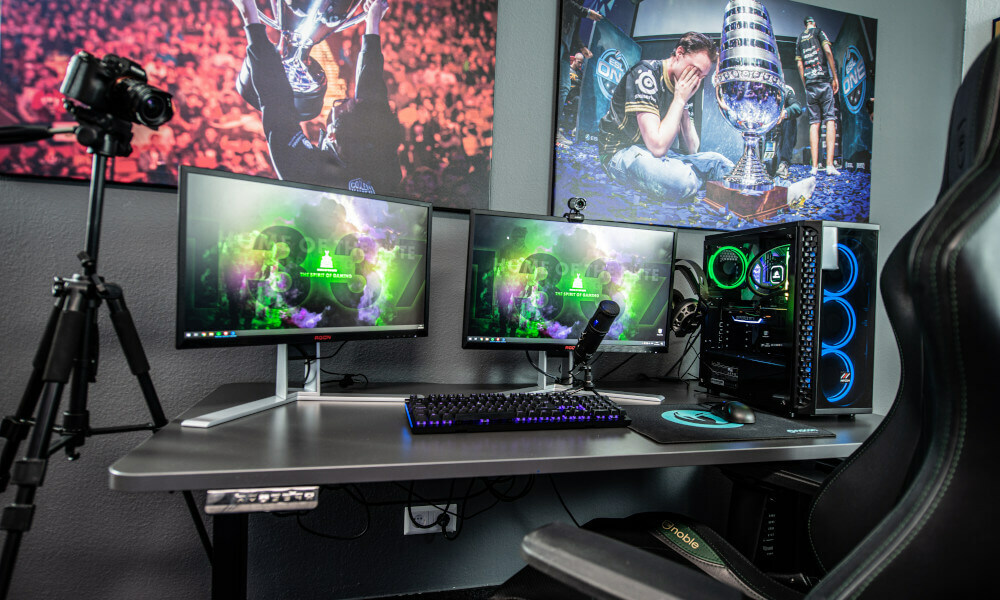 10. Creator
This is one of the most interesting paradigm shifts that I've witnessed over recent years.
For perhaps the first time ever, the career option of "starving artist" is actually a more liveable choice, thanks to the emergence of platforms like Patreon.
Whether you're a skilled yet unsigned musician, or a mountain biker who likes making cool videos about your sport, an artist who painstakingly draws intricate designs before casting them aside and starting the next, or virtually any other type of creative person wanting to make things and put them out in the world, you now have a means of connecting with your people, your tribe - a group of super fans who love what you're doing, and who are happy to chip in a few bucks a month to directly support you to keep doing whatever it is you do that they enjoy.
Individually, a few bucks a month is not going to cut it, but collectively once you have a few hundred and then a few thousand people around the world who are your "patrons" wanting to be a part of what you're doing, suddenly you can be earning a very liveable income.
And there are a surprising number of people successfully doing this.
It's why Patreon (and other similar platforms) are growing exponentially, and getting to billion dollar valuations.
For creators I think it's one of the best things that could possibly have emerged from the internet.
A direct connection between people making awesome things, and the people who want to help be a part of them continuing to make awesome things.
Obviously in most cases the creator needs to build their audience on some platform prior to joining Patreon - a common one being YouTube - but however they're able to do that, they've now got a very real means of earning recurring monthly income directly from their creativity.
11. Influencer
Right up there with the fabled career option of YouTuber, at this point most people are familiar with the concept of influencers - though again many folks would immediately think of the mega celebrities on Instagram with millions of followers.
Influencers of all levels do exist, and can earn some form of income.
Those with smaller audiences might make their followers attention more valuable than you'd expect, by building a very strong community and trust with their followers.
The engagement that posts have is one of the key things which brands look at when approaching influencers for a brand deal, so while you might be unlikely to earn meaningful dollars with 105 followers - you equally don't need 10 million followers to make things worthwhile income wise.
Most influencers are very active on multiple social media platforms, and grow their followings through being very consistant with their entertaining or informative posts - and definitely not bombarding them constantly with low value sponsored posts.
As with many of the methods we've covered today, influencers once they've built a following now have the means to promote other products and services via affiliate links, brand deals and numerous other ways, as they have an audience who trust their advice.
One thing to be very aware of if you're heading down this road, is that if you're building your audience on someone elses platform, whether that be Instagram, TikTok, YouTube - whatever it is - you're in their property, playing by their rules, and things change regularly. They might change their platform rules, or tweak their algorithm so that suddenly your posts only reach a fraction of your subscribers.
For this reason it is vital to encourage your followers to get over to your website and join your mailinglist for example, so that you have an ongoing method that you own to contact your fans, regardless of future algo changes to the various platforms and so on.
12. Podcasting
This has continued to grow in popularity, and is a great way to build an audience that forms a habit around consuming your content.
While traditionally podcasts are audio based, which allows people to easily combine listening to your podcast with their other activities such as exercise or commuting, podcasting can also take on a video form. This can allow you to distribute your podcast across multiple platforms also, allowing people just to listen in, or to watch your interviews with your guests for example.
It is vitally important that you don't try and dictate to people where they need to listen (unless perhaps you're Joe Rogan and move your podcast from YouTube to Spotify in a $100 million dollar deal!), but instead publish each episode to all podcast platforms, and allow your listeners to use their chosen method - whether that be Spotify, or Apple Podcasts, Stitcher or whatever it is. Just make it easy for them, and you're more likely to be able to grow your audience more quickly.
Podcasts can take on all sorts of formats, but one of the most effective is bringing in a non-stop stream of interesting thought leaders or other guests. This will help establish you as a hub of valuable information and entertainment, and bring plenty of value to your listeners each week (or however often you publish an episode).
Make sure you stay consistant with your publishing schedule, and keep reaching out to interesting potential guests to get them on the show, if that's your chosen format.
As with many of the other methods we're talked about, as your audience grows, so to will your revenue opportunities - largely in the form of advertising, affiliate program offers, and potentially info products that you're able to sell in your chosen field or niche.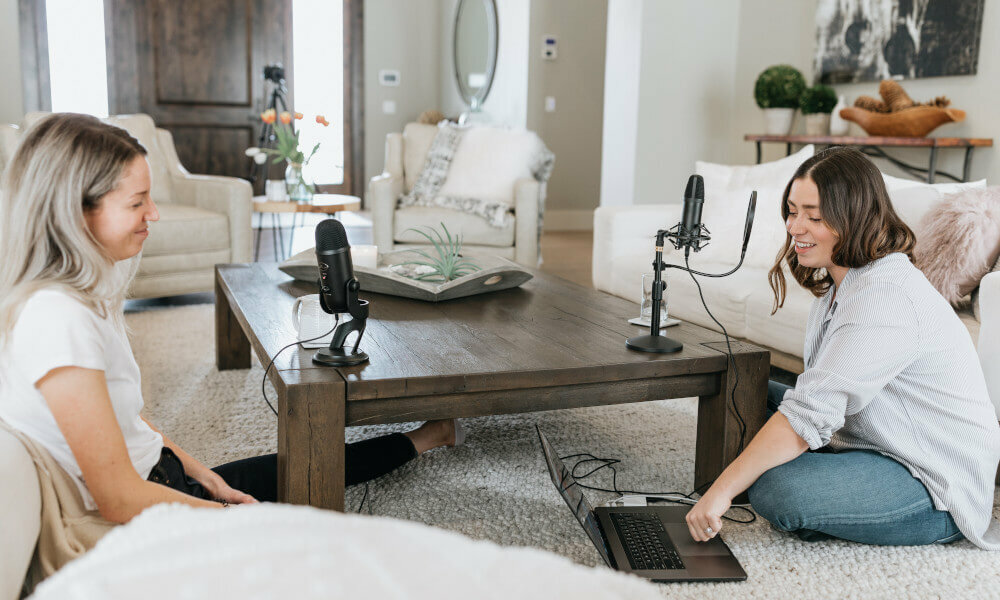 13. Online courses or information products
If you've got extensive knowledge in a particular area, creating your own online course or other digitally delivered info product can be extremely lucrative.
And in fact, for a basic info product, you don't actually even need to be an ultra knowledgeable seasoned expert.
You might just have intermediate knowledge, but have gone through all the beginner learning process and mistakes along the way.
Your goal there would be to simply gather together all of your best advice, aimed at helping a beginner in your chosen subject to get to the intermediate level more quickly and without making common beginner mistakes.
This is one of the most common reasons people buy an online course, ebook, or other info product - they want to get better results, more quickly, and are willing to pay to help make that happen.
Naturally, there is also a market for very extensive online courses that cover a specific subject to an expert level - and these are likely to command a higher price, and ideally, provide a recurring monthly or annual subscription.
Some people will take the former approach initially, collating all their knowledge into a basic PDF ebook, nicely formatted and genuinely helpful to the intended audience, and get their initial successes either selling that via their own website to an existing audience, or using paid ads or other means to get this in front of potentially interested people.
Others work with larger online course distribution partners such as Pluralsight or LinkedIn Learning by pitching them their concept and proving the quality and value of their video training course, and getting that higher exposure and sales volume via these existing large platforms.
As these sorts of digital products are incredibly scalable, they can be very lucrative - as once you've created the content, you could have 2 people pay for your course, or 20,000 people, and it could keep on attracting new customers for many years if the information remains relevant.
14. Dropshipping online store
Another popular method of starting an online business without extensive capital up front is to leverage dropshipping.
This is where you'll create an ecommerce store, using something like Shopify for example, which lists a range of products centred around your chosen niche, and then promote this store to grow the number of visitors it gets from search engines, social media and paid ads.
However rather than purchasing stock of all of your products before hand, requiring a lot of up front investment, you hold no stock, but instead have dropshipping suppliers you're working with.
These are often wholesale suppliers or even factories out of China, but you can similarly find dropshipping suppliers based in most countries, including New Zealand.
When a customer visits your website, and orders a product, you essentially then buy the single item from the dropshipping supplier, and give them the end-customers delivery address. This can be done manually at first, or via automated means once you set that up in the backend of your online store.
You're obviously buying the product at a lower price than what you're selling it for to the customer, and you keep the margin. Pretty basic stuff.
The margins are often quite low, once you factor in paid ads to bring in customers to your website and returns, so dropshipping stores often won't make that much money until they scale up to selling large numbers of items each day - but this is certainly possible to do.
One challenge to running an online dropshipping store is that typically the shipping times will be much longer than if you held stock of the products yourself - especially if your supplier is based in China obviously. You'll need to be clear with customers about expected shipping times, or you'll have plenty of complaints to deal with.
15. Amazon FBA (Fulfilled By Amazon)
One thing which many people don't realise about the online shopping juggernaut that is Amazon, is that there are actually 2.5 million 3rd party sellers using Amazon FBA to sell their goods on amazon.com (and other regional Amazon websites).
When shoppers go to amazon.com and search for whatever type of product they're looking for, very often the item they purchase is only being FULFILLED by Amazon - and the item was actually sourced by this 3rd party seller.
Essentially how Amazon FBA works is that you enter into an agreement with Amazon whereby you will source products, ship them to Amazon's warehouses, and then create the product listings on your Amazon FBA account.
Your products will stay in Amazons warehouses until sold, and you'll pay a warehousing cost for this.
Once a shopper clicks to purchase one of your products on Amazon.com , their warehouse team will ship your product directly to the customer, and handle any billing or customer service issues - even returns etc.
You will of course pay a range of varying Amazon FBA fees depending on the volume of storage you are using in their warehouses, the volume of sales you're making, and the size and weight of your goods and so on.
So once again, this is usually a margins game, where the most successful sellers have found specific niches of products that are selling well with decent margins, and have scaled these up to sell vast quantities of them each month.
Of course the fact that Amazon has so many billions of product searches on their website each month, and that it is such a trusted online shopping experience can help a lot with reaching a large number of online shoppers.
Conclusion
I hope what we've covered today is useful to you, and has given you plenty of food for thought! I know it's got me thinking about all the opportunities out there.
The internet has enabled a whole bunch of great new ways to make money, and if you're anything like me, you'll get the most experience from just getting started.
Best of luck with your new online business!